The three-year-old with an IQ of 171
Posted on: 2018-08-15 23:00:00
"Really it was from about eight months old [that we realised how bright she could be]," Natalie Morgan tells the BBC's Victoria Derbyshire programme.
Her daughter Ophelia had said her first word, 'hiya', a few months younger than the norm.
"It really went from there. She started saying her colours, letters, numbers quite early on compared to most children."
By the age of two, Ophelia, the couple's first child, was able to remember and recite the alphabet.
They knew she was above average having read up online, but it was not until she started at play school that they realised how more advanced she was than her peers.
That was when they decided to get Ophelia assessed, taking her to a child psychologist who specialises in gifted children.
"We just really wanted to clarify how we could help her," father Ben Dew, an IT support worker, explains.
"We didn't want her to feel she was being pushed, but at the same time we didn't want her to feel under-stimulated."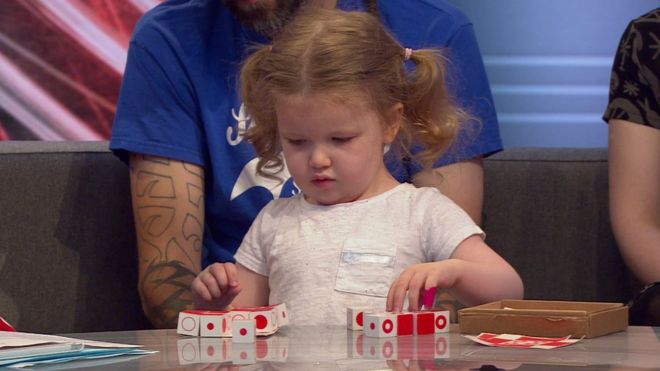 Ophelia has an IQ of 171, far above the average
From there Ophelia took the Stanford-Binet test - used to assess children from the age of two on areas such as spatial awareness and verbal and logic skills.
The average IQ score for people of all ages is 100, with most people ranging between 85 and 115.
Ophelia scored 171.
"I was worried people would think we're pushy parents," admits Natalie.
"I would be proud of Ophelia no matter what she did, as long as she's happy and healthy."
Lyn Kendall, a psychologist and gifted child consultant for British Mensa, says exceptional children process things quickly, have a good memory, and are more attentive to what is happening around them.
They also have a thirst to learn, with which she says parents find it difficult to keep up.
"Usually when the parents come to me they say, 'help, this child does not want to stop asking questions and learning all the time'," she says.
"One thing parents find is it's quite isolating. You can't [talk to other parents about it] at the school gates, because it sounds boastful.
"These children start at five in the morning, and they don't stop until they go to sleep."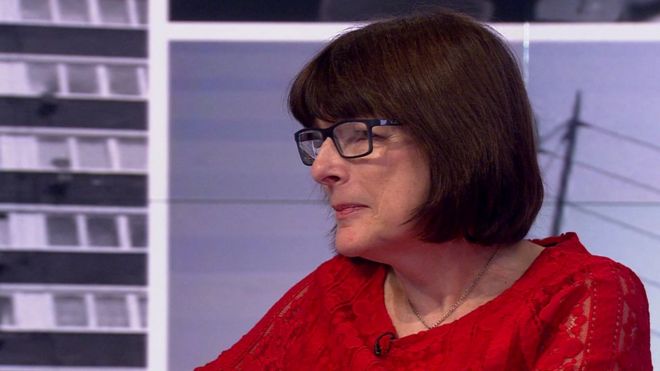 Lyn Kendall says parents should ensure their children are well-rounded
Ms Kendall says, however, that unlike Natalie and Ben, some parents are pushy - something to which she is strongly opposed.
"[These parents] give their children high-energy foods, special juice mixes. Their days are timetabled," she says.
"I have parents ring me up and say, 'at 18:30 we have intellectual conversation'.
"You just think, 'When do they have time to be a child?'."
Ms Kendall's son, now 36, was gifted himself as a child. He has written a novel and worked for Microsoft, which was his dream job growing up.
But the psychologist says she always placed a focus on making sure he was well-rounded.
"Though these children's brains are zipping ahead at lightning speed, their bodies and emotions are still children and we always have to remember that," she explains.
'Proper conversations'
Natalie says Ophelia is "very much a three-year-old in every other sense".
She enjoys running around and playing with her cousins, jumping in puddles - the normal stuff for a child of that age.
She also just happens to love to learn and try new things.
"It's like talking to a 19-year-old," Ben says, describing their interactions.
"She has proper conversations, she comes up with her own ideas.
"She just seems to pick everything up a lot quicker, and remember it."
Source: BBC News