The students I taught were reactionary, not revolutionary
Posted on: 2018-11-12 18:00:00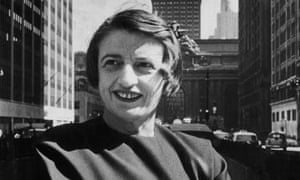 'I was reminded more and more of Ayn Rand and her band of counter-revolutionaries.' Photograph: New York Times/Getty Images
According to Dorian Lynskey, the young are "quiet revolutionaries" (Journal, 8 November). Really? I have just retired from university having spent more than 10 years lecturing on ethics to third-years. I found the attitudes of the 100 students I dealt with annually in lectures and seminars deeply shocking. Over that period their views became increasingly authoritarian.
More than 80% believed that the use of torture was acceptable. Their views on drug addicts, prostitutes and women in porn were deeply reactionary and illiberal.
Yes, they were libertarian on some issues, but scratch the surface a bit more (their empathy truly was skin-deep) and I was reminded more and more of Ayn Rand and her band of counter-revolutionaries.
Dr Stephen Dorril
Holmfirth, West Yorkshire

Source: The Guardian