The Guardian view on civil service jobs: all sorts required
Posted on: 2018-11-25 18:30:00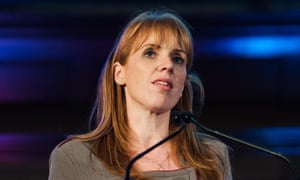 Angela Rayner speaks at a rally against school cuts in central London on 20 November 2018. 'Ms Rayner's emphasis on second chances in education, drawn from her experience, is right.' Photograph: Wiktor Szymanowicz/Barcroft Images/REX/Shutterstock
Four out of the last five education secretaries went to the same university (answers on a postcard please). The shadow education secretary, Angela Rayner, took a different route to adult life. Having left school at 16 to have a baby, she went to her local college in Stockport and took classes in care, counselling and sign language. A politician's priorities don't necessarily mirror their life. But Ms Rayner's emphasis on second chances in education, drawn from her experience, is right.
Her policies have much to commend them. Ending compulsory retakes of mathsand English GCSEs is a good move; there are other means of gaining literacy and numeracy skills, and endlessly repeating the same exams is pointless. Removing automatic academic requirements for civil service jobs is a sound proposal which sends an inclusive signal. Why shouldn't the British state be as broad-minded, in its willingness to look at applications from a range of people, as private-sector employers, including Google and Penguin Books?
Changing the rules doesn't mean that underqualified candidates will be employed. It does mean that anyone who thinks they have got what it takes to work in a government department can give it a go. Civil service recruits are drawn from a too-narrow segment of society, with senior grades markedly less ethnically mixed than junior ones. Last year not a single candidate of black Caribbean origin won a fast-stream place. A less prescriptive approach is likely to increase diversity, and signals parity of esteem for qualifications other than A-levels and degrees.
While opinion-formers, among others, cling to the idea that further and higher education are essentially meritocratic, the truth is that the English system retains a powerful strain of elitism. The argument over whether Labour's policy of ending university tuition fees is progressive or not is ongoing. But there is really no question that the wider post-16 landscape, and particularly the divisions between academic and vocational learning that open up when students choose between courses and institutions, help to consolidate class and ethnic differences. Attempts by previous governments to improve the offer to less academically able (or interested) students have foundered in part due to reluctance to tamper with A-levels. Since 2010, austerity has inflicted untold harm, with further education colleges far less well defended than schools from unpopular cuts.
The answer is investment, and a greatly increased seriousness of purpose. The UK needs to think much harder about how to educate our young people for the century ahead. Without doubt they need more education, not less. To welcome Labour's move to relax civil service entry requirements is not to say that higher education isn't important. But people who haven't been able to access opportunities in an unequal country should still, like Ms Rayner, get a second chance.
Source: The Guardian