School delay call for summer-born pupils in Wales
Posted on: 2018-11-14 01:15:00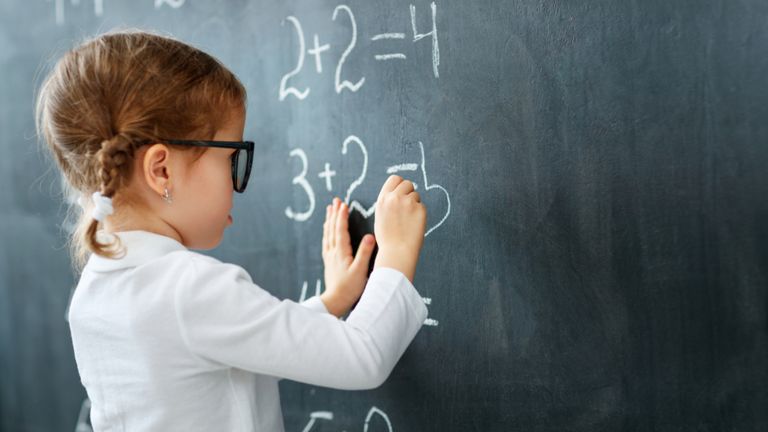 Campaigners say they should be allowed to start reception classes later than aged four to give them time to develop and catch up with their peers.
They want ministers to issue councils with stronger guidance over requests to defer entry.
One Newport mother is so frustrated she is thinking of moving to Bristol.
The Welsh Government said a school admissions code review will start this month.
Children generally start school in the September before their fifth birthday, even though they may not turn five until almost a year after some of their peers.
In England, there are moves for councils to ensure that children can be admitted to reception at five if this is what their parents want.
Some people want Wales to follow their lead, saying local authorities can currently simply refuse requests without explanation.
'It's been stressful'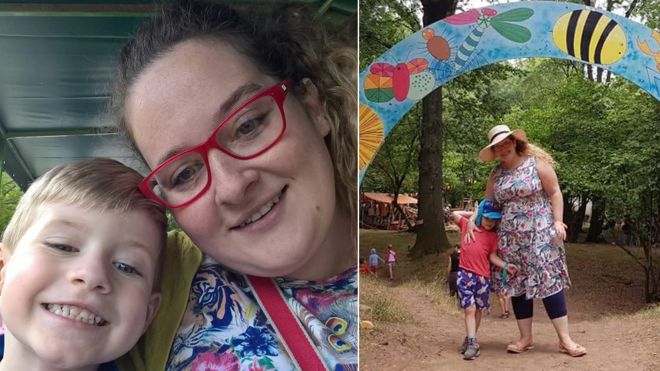 Jenny Fryer, with son Monty, says councils need clear guidelines how to support summer-borns
Jenny Fryer, from Llanwern, Newport, said her August-born son Monty struggled at nursery as a three-year-old.
She wanted to delay his start in school but was told by Newport council that this would not happen - instead, he would simply go straight into year 1 the following year. He is now in a pre-school in Bristol.
"Monty was due to start reception class in September but we decided to do what was best for our son and kept him back," she said.
"We hope he'll be able to start next September when he's ready."
She said Newport council had told them it would only make exceptions in "extreme circumstances" where a child has missed a lot of school.

"We have contacted authorities over the border, Bristol and South Gloucester's LEAs (local education authorities) both say they support summer-borns starting reception and couldn't have been more helpful and supportive - totally different from the stressful battle we are currently facing with Newport," she added.
She said they were considering moving if the council did not take their request seriously.
Newport council said all local authorities follow guidelines set out by the Welsh Government although the decision as to which year group a child is put into rests with the school, not the council.
So what happens in the rest of the UK?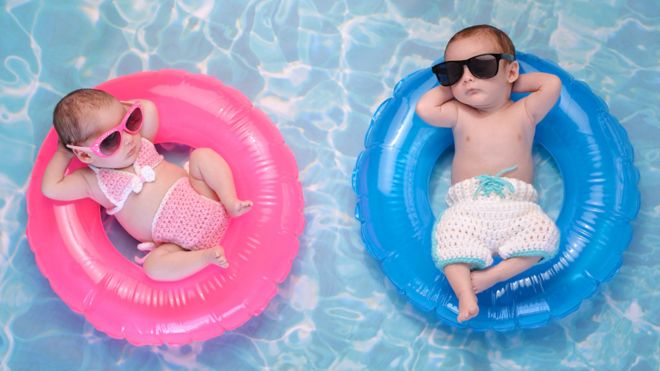 This issue of children born in the summer depends on how where you are born in the UK
In England, councils also decide whether to agree to requests for children to start school later. Its code says admission authorities must make decisions on the basis of the circumstances of each case and in the best interests of the child.
In 2015 the UK government said it would amend the guidelines to ensure summer-born children could be admitted to reception at five if this is what their parents want, but the changes have yet to be made.
The school year is different in Scotland and runs from mid-August and the children in the school year are born between the beginning of March and the end of the following February. So children usually start school between 4.5 and 5.5 years old.
But parents of children born between September and February can request to defer their child's entry to the following August.
Requests for those born between September and December are subject to approval by the local education authority; requests for children born in January and February are automatically approved. These children tend to be aged between 5.5 and 6 years old at the time they start school.
Children in Northern Ireland begin compulsory education earlier than children in the rest of the UK, at four years old. But if a child turns four between 2 July and 31 August of a given year, they will not begin compulsory education until the following September.
A petition has been submitted to the Welsh assembly asking AMs to consider automatically to allow requests for children born between 1 April and 31 August to start reception a year later; or failing that, placing more emphasis on councils to fully consider requests.
Some parents of summer-born and premature babies want their children to start formal schooling later as they fear there is an impact on the child's ability and confidence when they compare themselves with older classmates.
The Welsh Government said: "Our school admissions code is clear that admission authorities should consider requests for admission outside the normal age group carefully. Any decisions should be made on the basis of the circumstances of each case and in consultation with the parents and the school, and specifically in relation to what is most beneficial to the child.
"The cabinet secretary expects local authorities to apply this conscientiously.
"As part of our review we will work with admission authorities to ensure that they are applying the guidance consistently."
By Bethan Lewis
BBC Wales education correspondent
Source: BBC News