Pupils sent wrong school entrance exam results
Posted on: 2018-10-19 09:00:00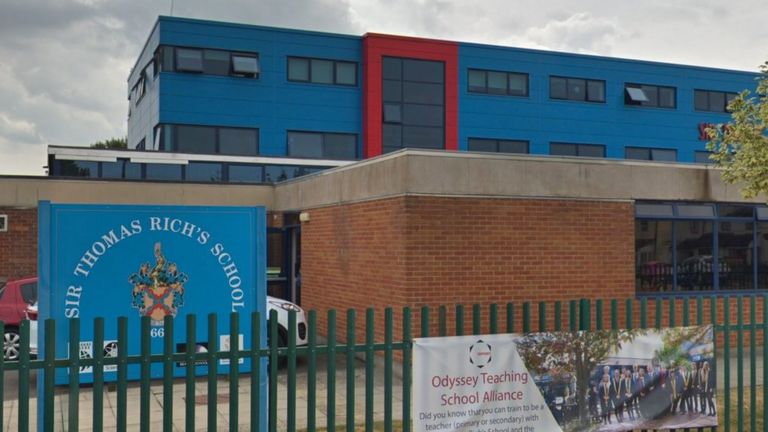 Sir Thomas Rich's School blamed a "technical error" on some children being sent wrong information
Families eyeing a coveted place at The Crypt and Sir Thomas Rich's schools in Gloucester received emails telling them their children had achieved the "qualifying standard".

But they were left "upset and angry" when a follow-up email told them they had been incorrectly informed.
The schools blamed a "technical error" for the mistakes, and have apologised.
In other cases, pupils were originally told they had not passed the eleven-plus exam, only to later learn they had.
Stephanie Dyer, from Churchdown, whose son was wrongly told he won a place at the Crypt, said she was "upset and angry that a school of this calibre could make such a mistake".
'Really poor'
She said her son was "quite hard" and had taken it "really well", and would be happy to go to an academy "with all his mates".
Another parent, who wished to remain anonymous, said she "could not understand" how the mistakes had been made.
"Considering these are supposed to be the top schools in the area it's really poor.
"When you're talking about you child's future it's not good enough."
A spokesman said the Crypt School had "experienced a technical error with some of its entrance test result data" which led to "inaccurate rankings for a small minority of children".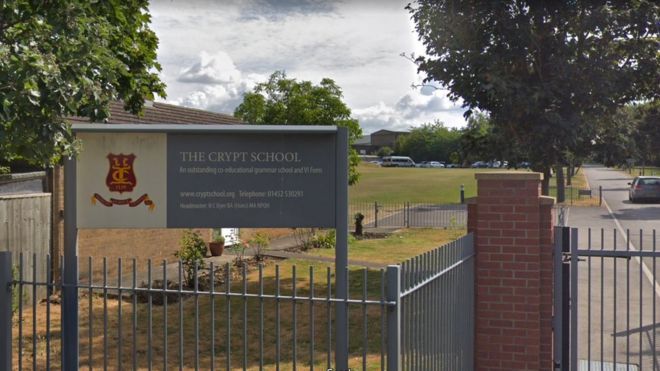 One parent said she was "upset and angry" that The Crypt School had made a mistake
They said the correct results had since been sent out.
"The school apologises unreservedly for this error, and any upset or distress that it has caused to those affected."
Sir Thomas Rich's School also blamed a "technical error" on some children being sent the wrong information last week.
An email sent to parents apologised "for any confusion".
"We have taken steps to prevent it from happening in future," they added.
Source: BBC News