Private school pupils being groomed by 'county lines' drug gangs, report warns
Posted on: 2018-11-14 15:00:00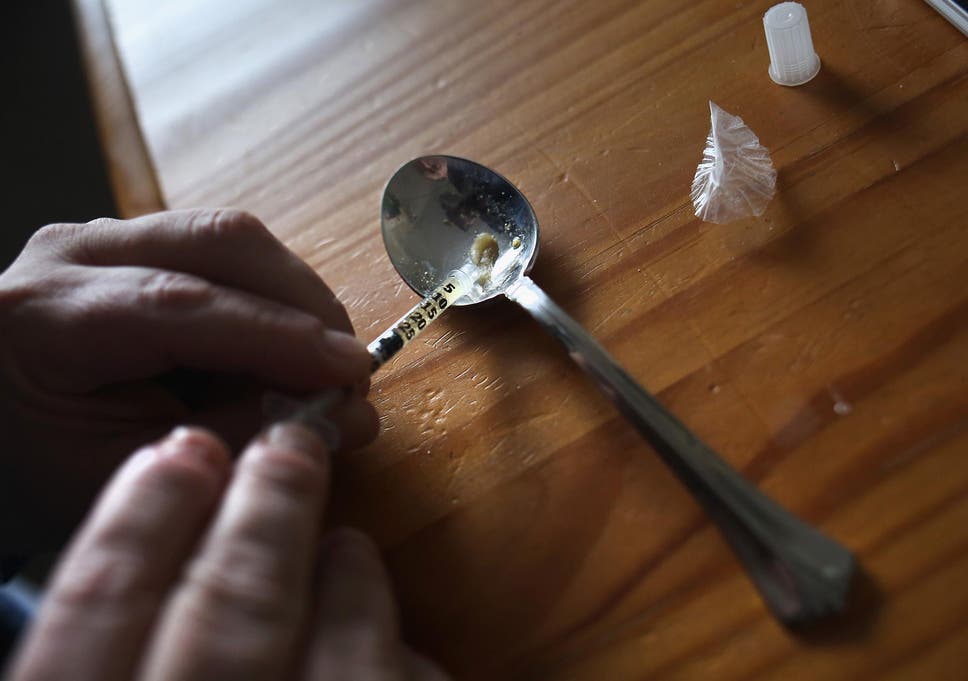 Heroin is among the drugs being supplied along 'county lines' from cities into rural areas ( Getty )
Private school children are being groomed by drug gangs as they are "less likely to be identified" by the police, new report says.

Children from all backgrounds are at risk of being exploited by gangs operating "county lines" drug networks – and pupils are being recruited from affluent areas like Tunbridge Wells and Cheltenham.
A joint report, from the education, police, care and probation inspectorates, suggests that drug dealers are now forcing children in public schools to carry illegal substances to customers in more rural areas.
It says: "Children targeted for the purpose of county lines come from a wide range of backgrounds. Local children can be groomed into selling drugs, as well as children from outside the area.
"County lines activity is dynamic and perpetrators will change their method of exploitation quickly, such as by targeting new groups of children to exploit in order to avoid detection.
"Examples include grooming affluent children attending public school, who are less likely to be identified as 'drug running' by the police."
However, the report recognises that children who were not in regular education, or who were missing from school, were at "heightened risk".
It is often vulnerable older children, such as those who are neglected and less likely to be reported missing by parents, who are targeted, as well as children in care and those who are not in full-time education.
The report says: "There are well-documented links between children missing education and safeguarding risks, including the risk of exploitation.
"Even being absent from school for a short time, such as being missing for part of the school day, can increase the risk of both sexual and criminal exploitation."
Recent Home Office guidance identified children excluded from mainstream school as one group that gangs may target for exploitation as they had more time on their hands and were vulnerable to abuse.
"This is a particular concern given the recent figures on school exclusions," the report released on Wednesday said.
The report, from schools' watchdog Ofsted, Her Majesty's Inspectorate of Constabulary and Fire and Rescue Services (HMICFRS), the Care Quality Commission (CQC) and Her Majesty's Inspectorate of Probation, says some agencies have underestimated the risk of criminal exploitation in their areas.
The inspectorates call for a "shift in culture" to ensure staff recognise the signs of criminal exploitation.
Children are often being groomed or tricked into working before they recognise the dangers, and often before parents or professionals realise what is happening, the report says.
The inspectorates say some possible signs include children who were heavily involved in sport or music at school losing interest in these activities.
Children begin to go missing, have mood swings, become secretive or quiet or display other unusual behaviours, the report adds.
Every police force in England and Wales has reported some form of activity by county lines gangs, according to the National Crime Agency.
There are thought to be around 1,500 of the networks in operation in the UK, which involve urban dealers forcing children to carry drugs to customers in more rural areas.
Yvette Stanley, national director for social care at Ofsted, said: "Children who are being exploited cannot wait for agencies that are lagging behind or failing to recognise this issue.
"In responding to this dangerous situation, we must not repeat the mistakes of the past, where some partners were too slow to recognise the risk of child sexual exploitation in their areas, or somehow felt that it 'doesn't happen here'."
Speaking to a conference in Manchester on Wednesday, Amanda Spielman, chief inspector of Ofsted, warned: "All children, including those in areas of relative affluence, are fair game for these criminals.
"We have heard of gangs targeting private school children, for example, because they are less likely to arouse suspicion."
Ms Spielman told council bosses and social workers: "We must all be prepared. I am very concerned that despite the hard lessons we have all learned from past failures to pick up on child sexual exploitation, similar mistakes could be being made now."
Eleanor Busby, Education Correspondent
Source: Independent