Poorest students in Wales to get less financial support and debts to rise, study says
Posted on: 2018-08-30 00:00:00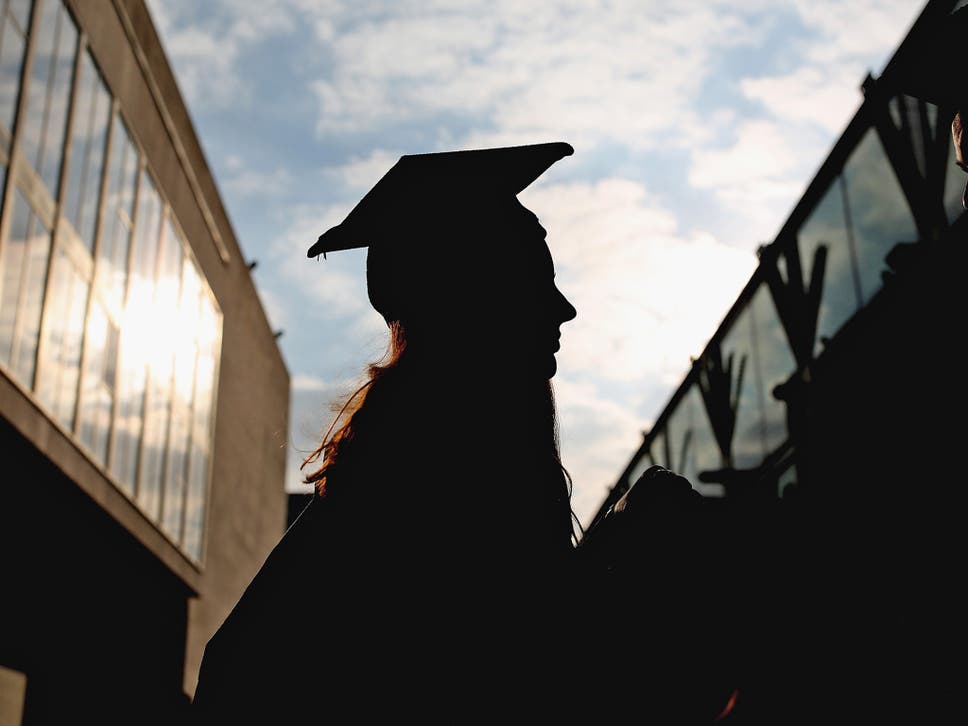 Many Welsh students will be expected to take on larger maintenance loans this year
The poorest students from Wales going to university will get less financial support and their debts will rise under the government's new funding package, a study has found.
Under changes being implemented from this autumn, tuition fee loans for Welsh students will more than double and many will be expected to take on larger maintenance loans.
Student debts will rise by up to 85 per cent and the poorest students will see a £500 cut to cash-in-hand support, according to a study from think tank Higher Education Policy Institute (HEPI).
But parents will have a boost as they are no longer expected to contribute towards maintenance support, the new report says.
All full-time, first-time undergraduate students now have an entitlement to the £9,000 maintenance support irrespective of household income – which means the expectation placed on parents to support their student children is much less than in the past, the study finds.
But a student from a poor family living away from home and studying outside London will get less living cost support than a similar student who entered university last year who would have received £9,500.
Under the new system, full-time tuition fee loans are rising to £9,000. This is roughly double the previous amount typically borrowed by students from Wales for their fees, as they were previously entitled to a fee grant worth £5,000 which reduced their tuition fee and loan to around £4,000, the report says.
Everyone will owe more than now following the changes but the increase in debt is more substantial for those from better-off households.
Graduates from the poorest households will see their debts rise by just under 20 per cent, from around £25,000 to around £30,000 over a three-year degree programme, whereas graduates from households with £60,000 or more annual income will see their debts rise by 85 per cent (from £28,000 to £51,000).
Nick Hillman, director of HEPI and author of the report, said: "In recent years, deepening devolution has meant the concept of a single higher education system has been stretched close to breaking point. Nowhere is this clearer than on student finance.
"There are challenges when people move from one part of the UK to another for their studies, and the job of the UK-wide Student Loans Company becomes more challenging every year as the four separate systems continue to diverge."
In England, students pay up to £9,250 a year in tuition fees, whereas in Northern Ireland they pay £4,160 and in Scotland it is free.
On the new Welsh funding system, Mr Hillman praised it for striking a "careful balance between resources for teaching, cash-in-hand for students and support for different types of students."
But he added: "It also shows the tough trade-offs that have to be considered when putting affordable student finance rules in place.
"Few people have recognised that living cost support is being reduced for the poorest Welsh students or that student debt levels are rising by up to 85 per cent .
"Some people may also question whether parents should get a completely free pass."
A Welsh Government spokesperson said: "We welcome Nick Hillman's recognition that Wales has a financial package that will help many students and ensure well-funded universities.
"All the research shows – and this has been widely endorsed by the NUS and experts from across Higher Education – that it is upfront living costs that discourage students from accessing Higher Education, particularly those from poorer backgrounds.
"That is why we have the most generous system of support in the UK – a system that designed to ensure that all eligible students are able to access a minimum level of support, regardless of household income.
"Our 'whole system approach' also means that Wales will be the only country in Europe to provide equivalent maintenance support – in grants and loans – to part and full time undergraduates and postgraduates.
"What this research does not take into account is that no student actually has to take out a loan; a student from household below £18,000, for example, could just take out an £8,100 grant.
"It's also important to point out that any full time undergraduate student from Wales taking out a maintenance loan has access to a partial cancellation of their loan when they enter repayment – this can be worth up to £1,500."
Source: Independent