Poorer children now have more spent on their education than middle-class families, IFS report says
Posted on: 2018-11-01 00:00:00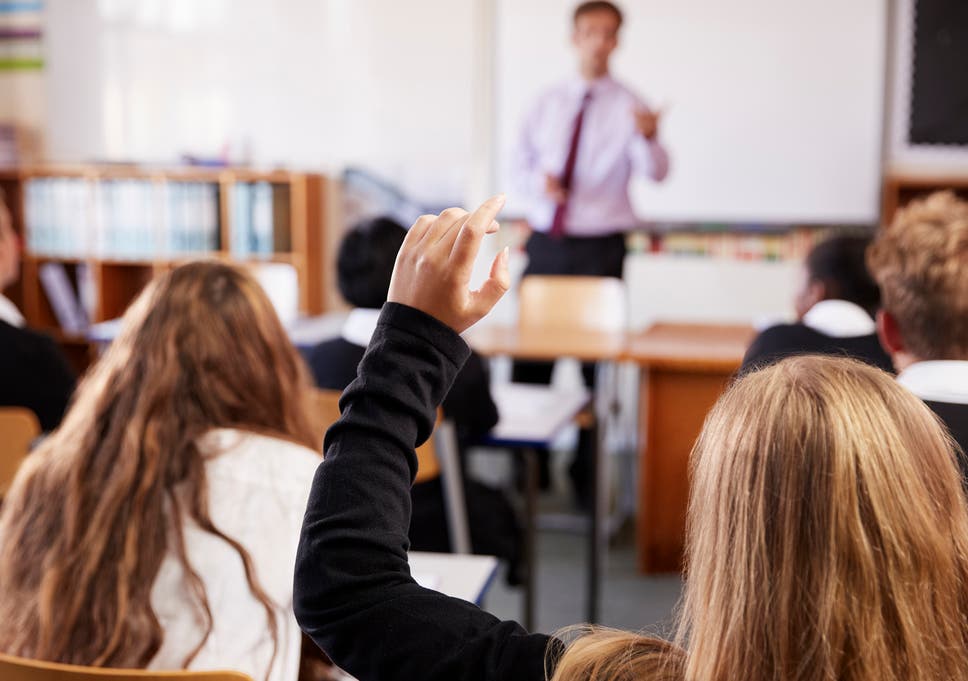 Poorer pupils now have more spent on their education than richer pupils ( Getty/iStock )
Children from poorer backgrounds now have more spent on their education than those from middle-class families, a report from the Institute for Fiscal Studies (IFS) has found.

But this "remarkable shift" does not appear to have translated into large reductions in the attainment gap between children from different backgrounds, the research says.
Historically, children from wealthier families in England used to benefit much more from public spending on education than those from poorer backgrounds.
Children from the richest fifth of families received almost £6,000 more on their education than those from the poorest quintile as recently as 2003, the report says. But initiatives such as the pupil premium, funding for pupils eligible for free school meals, as well as widening participation in higher education, have increased total funding in favour of poorer pupils.
However, the report adds that it is "disappointing" that these changes in funding "do not seem to have translated into big reductions in the attainment gap between richer and poorer pupils."
Young people from richer backgrounds are still more likely to go to university, the report found.
Luke Sibieta, an IFS research fellow and the report's co-author, said: "In less than a decade over the 2000s, education spending shifted from being skewed towards richer pupils to being skewed towards poorer pupils instead. This is a remarkable shift in the shape of public spending, with an increasing amount of redistribution taking place through public service spending."
But he added: "In more recent years, these changes will have been partly counterbalanced by reductions in welfare spending and children's services. Nevertheless, the empirical evidence suggests that focusing more education spending on poorer pupils should lead to substantial improvements in their life chances."
Sir Kevan Collins, CEO of the Education Endowment Foundation, said: "Young people from disadvantaged backgrounds are still much less likely than their classmates to leave school with the qualifications and skills they need to get on in life. So it is absolutely right that education spending has shifted in favour of these pupils."
He added: "There is no denying that progress on closing the educational gaps between rich and poor is slower than many of us would like; but there has been progress, achieved against a challenging backdrop of public sector austerity and an arms race of education spending among better-off parents. The moral and educational case for additional support to underprivileged children remains as strong as ever. Additional funding has to continue to be targeted at those who need it most."
Andrew Morris, assistant general secretary of the National Education Union (NEU), said: "The fact that poorer students now benefit more from education funding is extremely welcome. However, specific increases in funding for disadvantaged students happened almost entirely under the last Labour Government. Since then the Conservatives have cut funding from all pupils, but they are cutting most from the poorest pupils and least from the richest pupils.
"Furthermore, some of this phenomenon is due to poorer students deciding to stay on in education beyond 16, rather than to any funding increase directed towards them."
Damian Hinds, education secretary, said: "This government's mission is to create a country that works for everybody with equal opportunity for all regardless of their background."
He added that the attainment gap between disadvantaged pupils and their peers has narrowed at schools since 2010 and record rates of 18-year-olds from poorer backgrounds now go to university.
Mr Hinds said: "These are important first steps but it is the only the beginning. I am determined that there are no limits on any child's ambition or potential and have set out an ambition to tackle the gap in the early years before children start school that can hold young people back throughout their school life. We have also launched initiatives like Opportunity Areas and Opportunity North East to rally businesses, charities and education organisations to work with us to help raise aspirations for all."
Eleanor Busby
Education Correspondent
Source: Independent