Part-time students 'down by more than half'
Posted on: 2018-10-26 00:00:00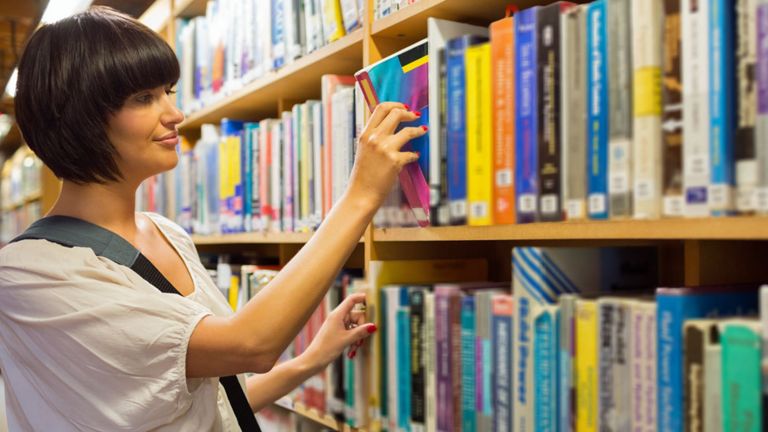 Employers say university has to be available for adults wanting to re-train
The Confederation of British Industry (CBI) says university should not only be for young people, and adults need to be able to re-train for new skills.

Part-time undergraduate numbers have fallen by more than 50% since 2010.
The CBI and Universities UK want more support for students to take short, flexible part-time courses.
A joint statement warns of a generation of "lost learners" who might previously have gone back to study for part-time degrees or other qualifications.
Skills gap
They are calling for a more flexible system, where students can take shorter courses and with greater support for people who are trying to work and study.
They suggest funding could be drawn from the apprenticeship levy paid by employers.
They say the decline in part-time study is a lost opportunity for people wanting to improve their job options - and a problem for employers concerned about a skills gap after Brexit.
The government's review of tuition fees and student finance in England is currently considering how much students should pay, interest rates and maintenance support.
Businesses and universities are calling on the review to take more account of the needs of part-time, adult learners, as well as school leavers on full-time degree courses.
The rise in tuition fees in England has been a particular deterrent for part-time learners, who might have jobs and family responsibilities and were reluctant to take on such levels of debt.
Across the UK, for all types of degrees, part-time learners fell by 37% between 2010-11 and 2016-17.
But for undergraduate study in England, part-time numbers slumped by 51%, according to figures quoted by Universities UK.
Tuition fees barrier
For the CBI and UUK report, there were interviews with more than 830 people who had considered going on to study part-time, but had decided against it or dropped out.
They were asked what barriers needed to be removed, and 59% wanted cheaper tuition fees, 44% more flexible courses to fit around their other commitments and 37% wanted more support for living costs.
The project's chair, Julie Lydon, vice chancellor of the University of South Wales, said the current system was failing to meet the "significant demand" for a more flexible approach to studying.
Prof Lydon said the "challenges of Brexit", an ageing population and rapid technological change meant that the economy needed more skilled people in the workforce.
"Learning and improved life chances should not stop when you reach your twenties," she said.
Matthew Fell, the CBI's policy director, said: "Too often we think of universities as being just for young people, but as this work shows, adult education and lifelong learning matter just as much.
"Universities need to play a critical role in responding to the changing world of work by offering education and training for learners for whom a three-year bachelor's degree doesn't quite fit their circumstances," he said.
The government's review of tuition fees and post-18 funding is expected to deliver its findings in the new year.
By Sean Coughlan
BBC News education and family correspondent
Source: BBC News