Parents seek legal action against government over 'national crisis' of special needs cuts
Posted on: 2018-09-26 18:00:00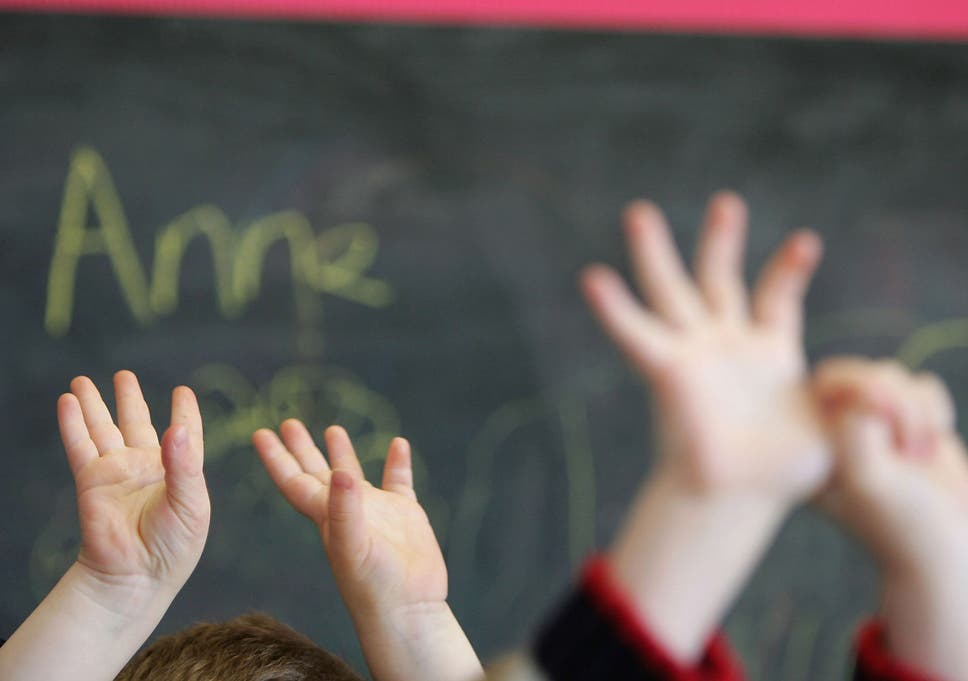 Parents are seeking legal action against special educational needs funding cuts ( Getty )
Thousands of children with special educational needs and disabilities (SEND) are not getting the support they need because of a lack of funding to schools and councils, a campaign group has claimed as it seeks to launch legal action against the government.
Claiming there is a "national crisis" SEND Family Action, have launched a national crowdfunding campaign towards a legal challenge of education secretary Damian Hinds.
Teaching assistants and specialist teachers have been cut, and children are struggling to access vital services – including speech and language and occupational therapy, the families say.
Some schools are refusing to admit SEND children, encouraging parents to remove them or exclude them, as they can no longer afford to support their needs, according to the crowdfunding page.
The families, among them parents from North Yorkshire and East Sussex, argue that grants do not leave councils with enough money to fulfil their legal obligation to provide care for SEND pupils.
Nico Heugh Simone, a 15-year-old from Robertsbridge, has autism, anxiety and related conditions which means he requires specialist educational care to remain in a mainstream school.
In September 2014, when Nico started secondary school, he was told by the council it would not be possible to meet the total cost of his care.
In subsequent years, the funding his school received has significantly reduced, while the cost of the care he needs has remained the same.
Nico's mother Lorraine Heugh said: "Nico's is at a key stage of his education and his upcoming GCSEs will go a long way to determining his life chances. He should be able to concentrate on these but instead we are once again battling for him to receive the support he needs."
She added: "Cuts to SEND budgets are being made across the country. It has got to the point now where this is a national crisis. Nico has close friends who have spent years out of school and their parents have repeatedly been fighting for an appropriate placement and provision so he has seen first-hand the heartache this has caused."
She added: "Families can't sit back any longer and watch this unfold. It is obvious that councils do not have enough money because of the funding they receive."
Another family hoping to bring the challenge is that of 14-year-old Benedict McFinnigan.
Benedict - who has been diagnosed as having post-traumatic stress disorder, anxiety, depression and chronic insomnia - has not attended a mainstream school for two years and was taught at home.
His mother Kirsty, a full time carer of her children, said: "We are trying to do the best for Benedict but we are not the experts. He deserves to be receiving the best education available like all other children."
She added: "Ben is at a time when he is beginning his GCSE years. His whole future and life chances are being put at stake by his current lack of support to access an equal education. It is clear that the number of children with disabilities not being able to receive the help they need is growing. If councils and head teachers across the country are telling us they don't have enough money there is clearly a national problem."
Lawyer Anne-Marie Irwin, from Irwin Mitchell, who is representing the families, said: "The issue of councils being able to fund specialist services is a growing problem, with concern that an increasing number of local authorities are failing to meet their statutory responsibilities to disabled children.
"The families are concerned that local authorities are not receiving enough funding so wish to investigate whether there are legal grounds to challenge the Government over its funding support. They believe that thousands of children across the UK with special educational needs are currently unable to receive the support that they need."
Funding cuts to SEND are being challenged locally – with a judicial review against Surrey council due in the High Court next week – but parents are now looking at direct action against the government.
Last month, parents of children with special educational needs won a landmark case after taking Bristol City Council to the High Court over £5m cuts to the SEND budget.
Children and families minister Nadhim Zahawi said: "Our ambition for children with special educational needs and disabilities (SEND) is exactly the same for every other child, to achieve well in school and college, find employment and go on to live happy and fulfilled lives.
"We have introduced Education Health and Care plans, putting families at the heart of the process and providing support tailored to individual needs. Our externally-led exclusions review is looking at why some children are more likely to be excluded from school, including those with SEND. But due to increasing costs, we recognise there are pressures on high needs budgets."
He added that core schools funding was increasing to £43.5bn by 2020. "Included in that total, the national high needs budget for children and young people with more complex SEND is £6 billion this year," he said.
Ian Noon, head of policy and research at the National Deaf Children's Society (NDCS), said: "The Government can shout as loud as it likes about record investment in SEND funding, but this completely masks a deep and damaging crisis that is unfolding across the country. Deaf children already fall a grade behind at GCSE, but instead of increasing support, local authorities plan to cut £4m from deaf children's education this year alone.
"Actions speak louder than words and it is time the Government backed up its promises to these children with the funding they need."
Eleanor Busby Education Correspondent
Source: Independent