Parents need to do homework on secondary school places as competition intensifies, experts say
Posted on: 2018-10-17 00:00:00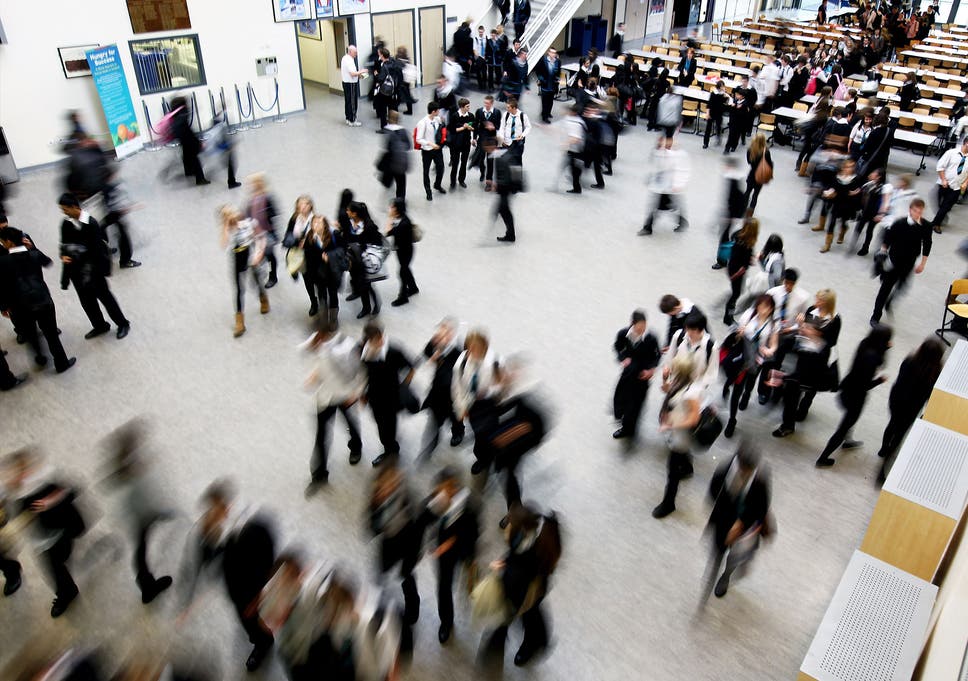 Secondary-aged children walking between classes at their school in Glasgow ( Getty )
Parents need to do their homework on secondary school places as entry will be "more highly contested than ever before", a report has warned.
Ahead of the school application deadline in a fortnight, The Good Schools Guide has estimated that there will be nearly 25,000 more applicants to secondary schools in England than in 2017.
An expert for the parents' guide has warned that it would be a "waste of time" to apply to a popular school if a child does not match the admissions criteria due to a shortage of places.
Elizabeth Coatman, education consultant at The Good Schools Guide, says that the "slow trickle of new schools and expansions" has failed to provide enough places for the population bulge.
Official government figures released earlier this year showed that secondary schools in England are facing a boom in pupils, with numbers set to rise by more than 600,000 over the next few years.
The Good Schools Guide suggests there has been a 12 per cent increase in the number of applicants to secondary schools in the last five years and the intake in 2019 will be the "largest in decades".
And the number of successful appeals - particularly in urban areas - from parents is on the decline, the analysis of government statistics says.
"We've seen in the most oversubscribed parts of the country that even when your grounds for appeal are reasonable, if the school is already packed to the rafters, the chances of success are slim," Ms Coatman said:
The closing date for secondary school applications is in two weeks' time – on Wednesday October 31.
Speaking ahead of the deadline, Ms Coatman said: "Many parents leave it to the last minute and don't check individual schools' entry requirements.
"However much you may want your child to attend a high-performing school, in some parts of the country it would be a waste of time, and a waste of a valuable school choice, to apply unless your child matches the oversubscription criteria, be that to do with geography, religion or ability."
The guide advises parents to check the admissions criteria on the websites of local authorities and schools to see if they have any chance of a place and to rule out popular schools if it is unlikely.
It also calls on parents to include at least one school which they would find acceptable where there is a strong chance of getting a place – or risk being allocated an undesirable school far away.
Eleanor Busby, Education Correspondent
Source: Independent