Oxford university graduations delayed after women refused entry for not wearing socks
Posted on: 2018-09-26 20:00:00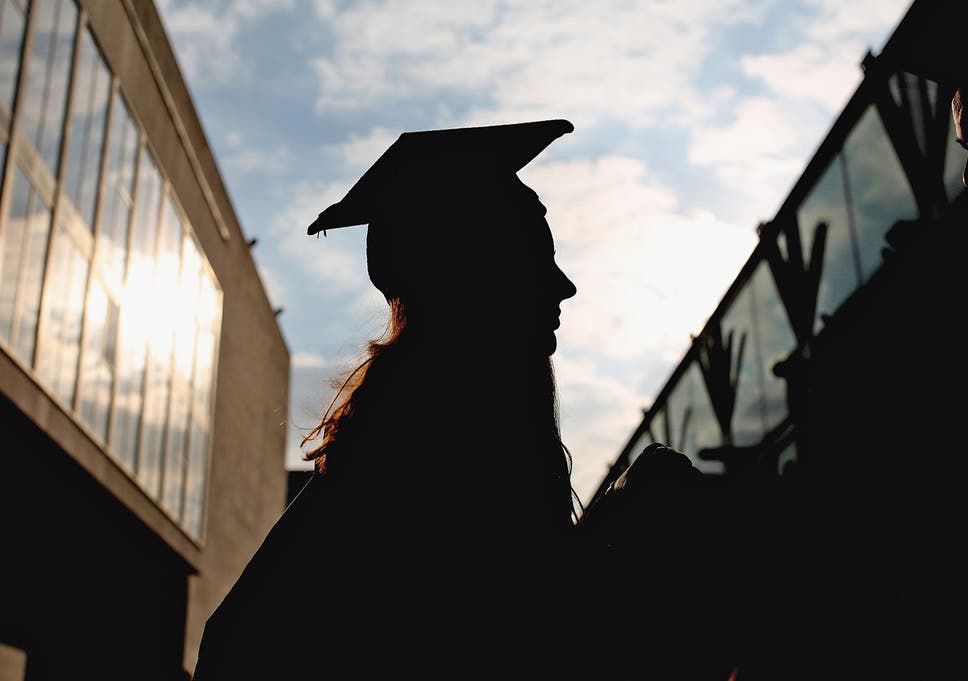 University officials warned failing to wear the correct 'sub fusc' cap, gown and dark clothes could cause 'serious inconvenience' in a message sent to students ( Getty )
Oxford University has reminded students of its strict rules around dress after a number of women were barred from graduations for wearing high heels with no socks.
University officials warned that failing to wear the correct "sub fusc" cap, gown and dark clothes could cause "serious inconvenience" in a message sent to students.
Sub fusc is the dark formal clothing worn for exams and formal occasions at some universities.
"It has come to our attention that a number of students at recent degree ceremonies were not dressed appropriately," the email said.
"Infractions which were reported to us include the following: graduands with bare legs or no black socks/tights, non-dark footwear, coloured clothes."
Rebecca Morton, who studied German at Oxford, said she was turned away from her graduation for not wearing socks - arguing there were "misogynistic undertones" to her treatment.
"I wore to graduation the same outfit I had worn to all of the exams I sat this year - white shirt, black ribbon, suit trousers, ladies pumps and my gown," the 22-year-old told The Independent.
She said a member of staff immediately noticed she was not wearing socks and told her she might not be allowed in without them.
"He suggested I should go and have a word with someone on the door before the ceremony started to make sure I would be allowed in and that they might be able to provide me with a pair of tights or socks," she said.
"While he was polite and friendly, the phrase he used to describe the breach of dress code - 'showing flesh' - made me quite uncomfortable and has, in my opinion, obviously misogynistic undertones," Ms Morton said.
"When I went to speak to another member of staff who was on the door, I was told that I would on no account be allowed into the ceremony without socks and again the phrase 'showing flesh' was used to describe the reason that my outfit was unacceptable."
She said she became "quite angry" by this point and tried to explain herself but was simply told she could not enter.
"I tried to explain that this issue hadn't been raised at any of the exams I attended ... and that I had therefore thought my outfit was acceptable, I was simply told again that I couldn't come in and that by failing to wear socks I had put myself at risk of missing my graduation."
The university worker suggested she purchase socks or tights at a nearby shop, Ms Morton said, though she was eventually able to borrow a pair.
The graduate argued the dress code at the institution was outdated and based on male clothing.
"I think the dress code is outdated principally because it takes conventional male attire as the default," she said. "My understanding of the inclusion of socks in the regulations has always been that dark socks must be worn as opposed to brightly coloured ones, not that socks are categorically required, an assumption which clearly turned out to be incorrect."
"My view is that this makes the dress code inherently skewed so that men adhere to the regulations automatically, since men's shoes are always worn with socks, whereas women need to think carefully about whether an otherwise conventionally smart women's outfit conforms to the university rules."
Eleanor Broome, who studied French at the Russell Group university, said she was also refused entry to her graduation ceremony in July for not wearing socks.
Her ceremony was delayed by 15 minutes while students and their family and friends waited for her to come back.
The 24-year-old said she was forced to run in her full gown through busy streets in order to find black socks.
"Today I was refused entrance to my graduation ceremony because I was showing too much flesh," she said in a Facebook post which included a photo of herself wearing heels but no socks.
"The ceremony was due to start in 15 mins so I had to run, in full sub fusc and gown, through the crowded streets around the Sheldonian in a desperate search for black socks.
"Eventually I found somewhere that sold tights so I had to put them on under my trousers in the fitting room and then sprint back to the Sheldonian. Here is a provocative photo of my exposed ankles."
She thanked a friend who had accompanied her, saying she had "risked not graduating".
A spokesman for Oxford University told The Independent: "The note went out to College Deans of Degrees at the start of summer as a reminder of the dress code for degree ceremonies.
"The note was intended to avoid delays to ceremonies, as a courtesy to everyone attending. We are not aware of any significant delays as a result this year."
Maya Oppenheim Women's Correspondent
Source: Independent