Multimillion pound government scheme for technical education is failing, report warns
Posted on: 2018-10-11 01:00:00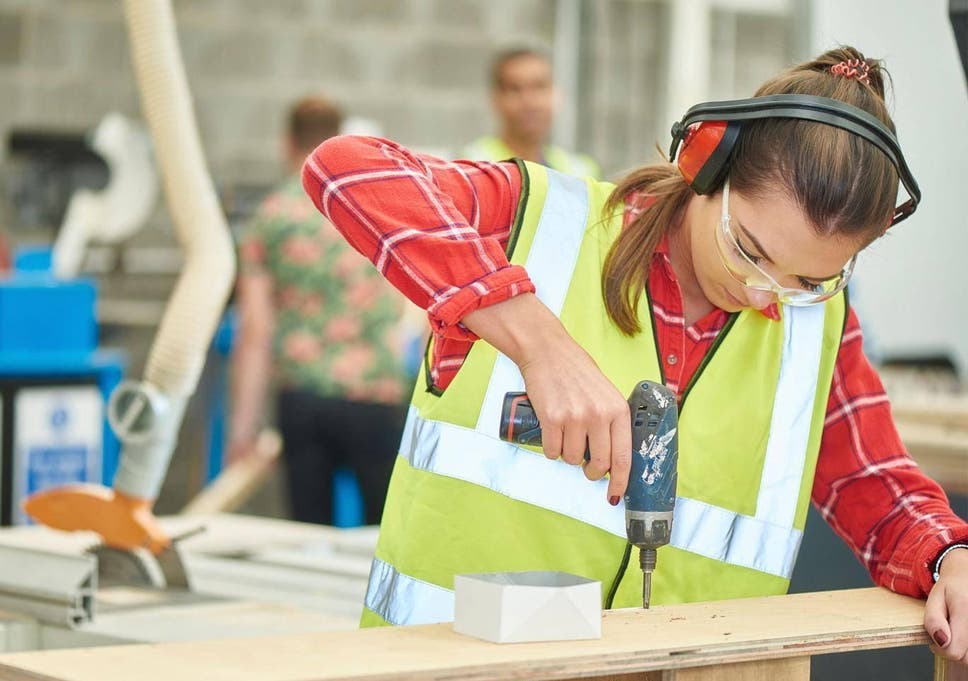 The long-term sustainability of University Technical Colleges is becoming increasingly uncertain, report says ( Getty )
A government scheme for technical education costing hundreds of millions of pounds is failing to deliver good results for students, according to a damning new report.
More than half of students who attend University Technical Colleges (UTCs) - which take in pupils from the age of 14 to 19 - are dropping out between the ages of 16 and 17, the Education Policy Institute (EPI) found.
Those that remain for post-16 study are still far less likely to complete their final studies than students in other types of education, the thinktank found.
Previously high attaining students at UTCs - first introduced by the government in 2010 to focus on technical education - are making over a grade's less progress than peers in all state-funded schools, the report said.
There are currently 50 UTCs open in England - with 10 having closed, announced closure, or converted into a different institution type.
Many of those which remain open are struggling with student numbers and the report found that only a third of students are enrolled in one UTC.
The thinktank suggested changing the admissions age for UTCs to age 16 to 18 to overcome the struggle with admissions at the age of 14.
With poor levels of progress and retention, it is not clear that students are benefiting from a 14-19 education, it said.
As a result, it called on the government not to fund further UTC expansion until a review is undertaken and steps are put in place to deliver a "sustainable and effective" programme.
"Since 2010, the Department for Education (DfE) has spent hundreds of millions of pounds on University Technical Colleges, to help improve technical education for 14-19 year olds and improve skills provision for key sectors of our economy," said David Laws, EPI's executive chairman. "These are worthy ambitions but our evaluation of UTC performance shows that this programme is not so far effective in terms of the outcomes being delivered.
The former minister for schools, added: "Students generally seem to make less progress in UTCs, even in more technical and scientific subjects, and rates of drop-out and non-completion are very high. This poor performance is not simply about how UTCs are evaluated, it is about the quality of learning and the engagement of students."
His EPI colleague David Robinson, added: "With low take-up, high dropout rates and poor student progress, our research shows that the long-term sustainability of University Technical Colleges is becoming increasingly uncertain. Rather than small modifications to the way in which they operate, it is clear that UTCs require fundamental remodelling."
Julian Gravatt, deputy chief executive of the Association of Colleges, said UTC's were "an experiment that hasn't worked."
He added: "Given the high level of support given to them by DfE and the capital funding allocated by the Treasury, this is obviously disappointing."
Mary Bousted, joint general secretary of the National Education Union, said: "It was clear from the outset that seeking to attract pupils at age 14 was a policy doomed to failure. The real losers are the pupils and their families who now find themselves without a school and who have been so badly let down by a Government that has refused to learn from its mistakes."
Former education secretary Lord Baker, who founded UTCs, has defended the policy saying that it takes four to five years to fill each UTC and he added that some UTCs are now oversubscribed.
He added that the report should not compare UTCs – which have a curriculum of 40 per cent technical and 60 per cent academic - to normal schools as they are different.
A Department for Education spokesperson said: "We have a diverse education system and University Technical Colleges are an important part of that, with the best providers teaching people the skills and knowledge that will help them secure good jobs in specialist technical sectors."
They added that recent data shows that when young people leave a UTC they are more likely to begin an apprenticeship compared to the national average.
Eleanor Busby, Education Correspondent
Source: Independent