More than one in three students offered place on degree regardless of exam grades
Posted on: 2018-11-29 00:00:00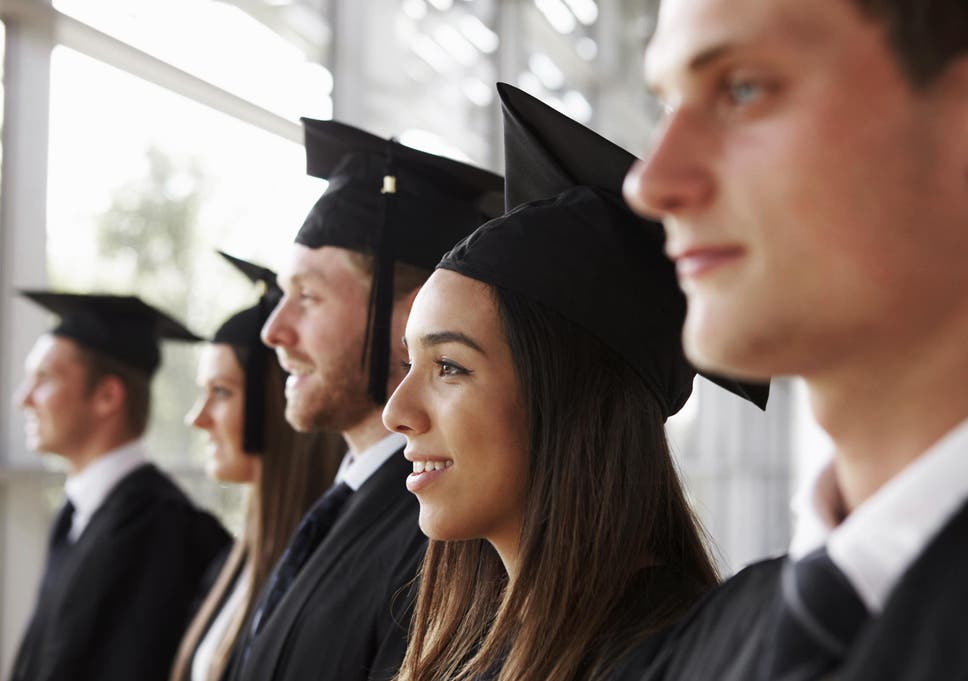 The rise in unconditional offers has sparked fears that standards could drop at universities ( Rex )
More than one in three students who applied to university were offered a place on a degree course regardless of their final exam grades, figures from Ucas show.
A total of 87,540 university applicants, who were yet to complete their qualifications at school or college, received an offer that could be considered unconditional, the new analysis suggests.
Just 1 per cent of 18-year-old applicants from England, Northern Ireland and Wales received an unconditional offer in 2013 – but 34 per cent of these applicants received an offer in 2018.
Damian Hinds, education secretary, has called the steep rise in unconditional offers "disturbing" and he has urged universities not to use these offers "just to get people through the door".
The report from Ucas highlights that universities are increasingly offering "conditional unconditional" offers – which are changed to unconditional if the offer is accepted as the student's first choice.
For the first time, Ucas has analysed the scale of the conditional unconditional offers, alongside standard unconditional offers. The overall 87,540 figure takes both of these into account.
The rise in unconditional offers has sparked fears that standards could drop at universities and students could become demotivated in their final year of schooling and receive lower grades.
The report warns: "It remains the case that applicants who hold an unconditional offer as their firm choice are more likely to miss their predicted A-level grades by two or more points, compared to those who are holding a conditional offer as their firm choice."
It says that while most applicants, regardless of the type of offer they hold, miss out on their teacher's A-level predictions by two or more grades, 67 per cent of those holding unconditional offers fell into this category, compared to 56 per cent holding a conditional offer in 2018.
However, unconditional offers have been made to support widening participation, or to address the health and wellbeing needs of students, the report finds.
And a separate survey from Ucas, of 6,000 18-year-old applicants, reveals that nearly three in four students felt positively about the practice.
The offers are being used across a wide range of subjects. But the report shows that 18 per cent of all offers recorded as unconditional were in creative arts and design, compared to 0.3 per cent for medicine and dentistry courses.
Mr Hinds said: "Unconditional offers have long played a legitimate role, for example in 'portfolio' subjects such as fine art. But this very steep rise in their use across a much wider range of subjects is disturbing.
"This report shows that many students could be distracted from the final year of their schooling, and achieve A Level grades lower than they are capable of. These are effects that we know can have a significant impact on their career."
He added: "The systematic use of unconditional offers is not in the interest of students and they should not be used just to get people through the door.
"I expect universities to use them responsibly and where institutions cannot justify the rising numbers being offered I have made clear to the Office for Students that they should use the full range of powers at their disposal to take action."
Matt Waddup, head of policy and campaigns at the University and College Union (UCU), said: "Unconditional offers have made a mockery of exams and put students under enormous pressure to make snap decisions about their future.
"The fact so many students are failing to meet their expected grades means we need to overhaul the system. Changing to a system where students apply after they get their results would rule out the need for unconditional offers."
Geoff Barton, general secretary of the Association of School and College Leaders, said: "It is clear this practice is now completely out of control and is driven by market forces rather than by educational considerations.
"The problem with unconditional offers is that some students take their foot off the gas and under-achieve in A-levels or other qualifications and this hampers their employment prospects later in life."
Clare Marchant, Ucas' chief executive, said: "[Unconditional offers] are used in a variety of ways to enable students to progress onto undergraduate courses, and while students are broadly supportive of them, the link with their A-level attainment can't be ignored."
A Universities UK spokesperson said: "Unconditional offers, when used appropriately, can help students and ensure that universities are able to respond flexibly to the range of applicants seeking places. Today's report shows that unconditional offers are more likely to be made to applicants from disadvantaged backgrounds, and are important for social mobility."
They added: "Evidence that unconditional offers have had a negative impact on achieving predicted A-level attainment of some students is concerning.
"Those universities making unconditional offers should review and monitor their use against Ucas' recently updated good practice guidelines, ensuring they do not prevent students from performing to the best of their ability."
Eleanor Busby, Education Correspondent
Source: Independent