Losing friends, moving home and being broke - life after university
Posted on: 2018-09-28 08:00:00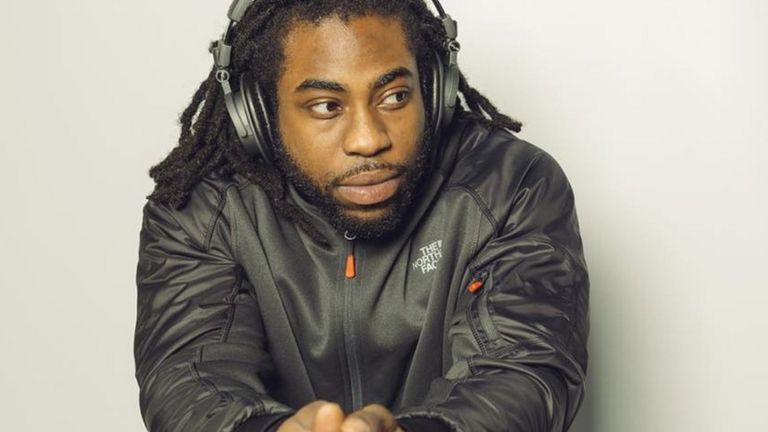 Kevin Broch left university with a short feeling of relief and a sense of achievement, followed by a long feeling of being lost
The nightlife has been amazing; you've made lots of new, life-long friends, as well as spending hours in the library on coursework and preparing for exams.
Hopefully, this has paid off - but what now?
This is the question many students ask themselves when they graduate but few realise adult life is about to come down on them like a tonne of bricks.
When Kevin Broch graduated from Royal Holloway University of London, in 2015, he was looking forward to leaving uni and beginning his professional life.
However, the feeling of hopefulness soon turned to helplessness.
'Heartbroken'
Now a successful music producer, Kevin says teachers prepared him for leaving college and entering university - but when university comes to an end "no-one tells you what is next… now it's down to you".
"I had a very short feeling of relief and a sense of achievement… followed by a long feeling of being lost," he says.
Many students say the final year of university tends to be the most stressful and that they can't wait to hand in their dissertations and be done with it.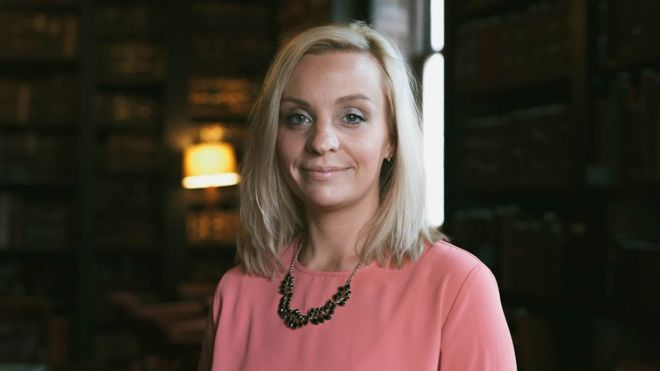 Claire Gamble found it really hard to meet people and settle into her new life after university

But leaving can feel like an anticlimax, and that unique feeling of excitement, stimulation and freedom that university provided can be hard to replace.
Claire Gamble, 33, says: "I felt heartbroken moving out of my house on the last day of university - I couldn't stop crying."
After four great years of living independently and making solid friends while studying at the University of Sheffield, she "suddenly didn't know what was happening next".
Claire is not alone. Loneliness seems to be a common feature of the graduation blues.
Kayleigh Rattle, 31, who graduated from Warwick University in 2008, says: "I'll never forget the indescribable loneliness I felt upon leaving university.
"And, actually, I try not to think about the experience too much today because it still triggers a wistfulness so palpable for a time that's now passed, and happened a decade ago."
New identity
It can be as if many students aren't ready to say goodbye to their close companions when they all go home.
University prepares young people for the transition from adolescence into adulthood - but does it prepare them for the realities of working life?
Although the graduate employment rate stands at 82% , according to the Office of National Statistics in 2017, it can take some time to secure a fulltime job.
So after three years of relative freedom, hordes of students will probably find themselves packing their bags and trundling back home to their parents' house.
Kayleigh says: "I really struggled with that - having a curfew again, not being able to sleep in the same bedroom as my boyfriend, and, I felt, being treated like a child again."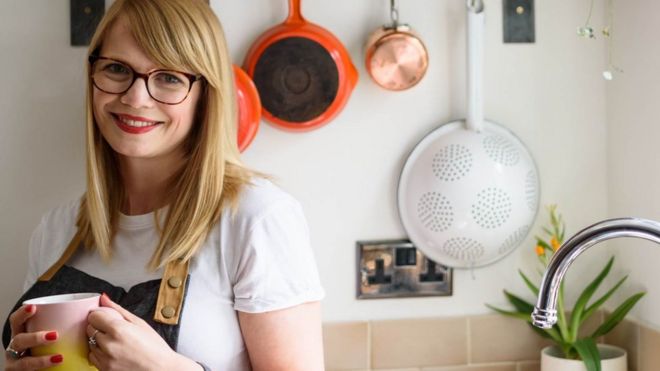 Kayleigh Rattle describes university as a combination of indispensable relationships and learning
This feeling of stepping backwards can be an extra incentive to find a "proper job".
Carolyn Mumby, counsellor coach with the British Association for Counselling and Psychotherapy, says: "The return home can feel like trying to squash yourself back into the shape of your previous self.
"It can be challenging to maintain your autonomy.
"You may also be challenging the autonomy of your parents and carers who have adjusted to life without you living at home.
"There is a renegotiation then of roles and relationships."
Sophie Phillipson, 27, felt "ovewhelmed" and "nervous" at the prospect of facing adult life.
She went on to found the website HelloGrads, which offers skills to help ease the transition from education to working life.
She says: "You come out with a good degree and then reality hits. And it's quite difficult because you think you're going to get a good job. And if you don't, you can become quite overwhelmed."
Emily Williams, 24, and a Sheffield Hallam graduate, took a job that was really disappointing.
She says she used to walk to work every day and think: "How can I get slightly injured, not enough to be seriously hurt or die, but just enough so I don't have to go to work?"
She suggests people take time to find out what they want to do.
"There is absolutely no shame in going back home and getting a job at your local supermarket whilst you figure out what your passions are," she says. "Don't feel like you should already know what you want to do."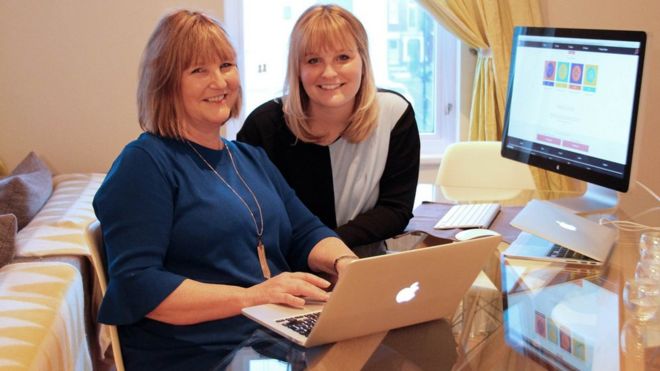 Sophie Phillipson, and her mother, Julie, set up website HelloGrads to help other young people transition from university into adult working life
Sophie says: "There's a lot more to consider than you first think - and nobody tells you.
"Money is constantly on your mind and there is a huge pressure to succeed from your parents, even though they have the best intentions."
'Blagging it'
Student fees tripled in 2012 and Sophie believes this also has a part to play in the pressure students place on themselves to succeed and make their degree "worth it".
And social media doesn't help. "No-one posts the countless rejections they faced to get to their position," Sophie says.
But it isn't all doom and gloom. Graduates are still more likely to be employed than people with fewer qualifications.
Claire says that although leaving university was tough, 12 years on she is settled, has a family of her own and a successful business.
She believes young people shouldn't expect working life to be like university. But they should "embrace these new challenges, because your next adventures are only just beginning".
Emily seconds this and says: "No-one has a clue what they're doing. People in their 30s tell me they don't feel like proper adults yet.
"Everyone is going with the flow - and blagging it as they go."
By Shamaan Freeman-Powell
BBC News
Source: BBC News