Lack of Ofsted inspections at hundreds of schools is 'unacceptable', MPs say
Posted on: 2018-09-06 23:00:00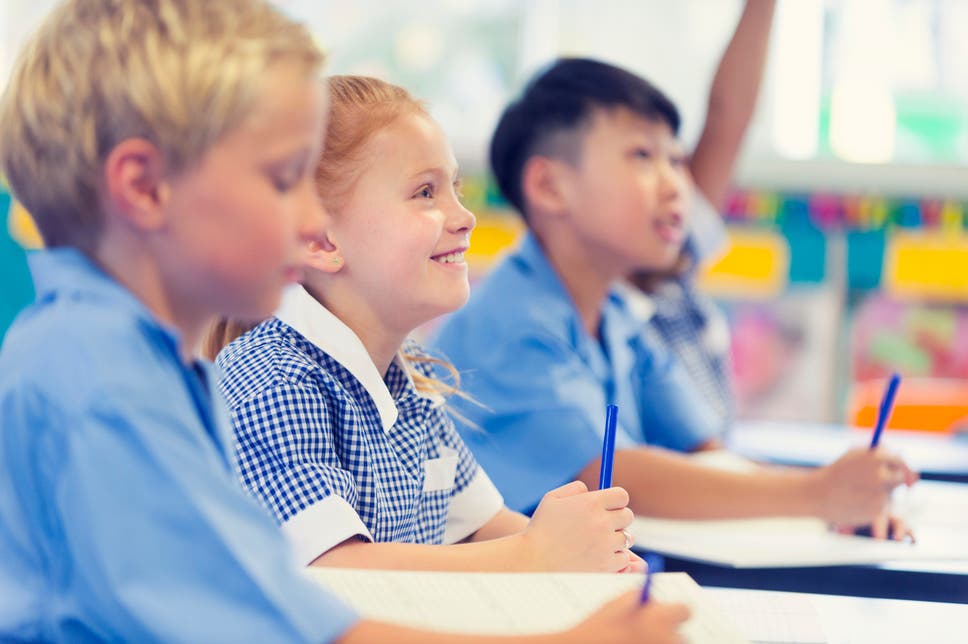 Ofsted is not providing the level of assurance parents need about the quality of education in schools
It is "unacceptable" that hundreds of outstanding schools have not been visited by Ofsted inspectors for six or more years, MPs have said in a new damning report.
Ofsted is not providing the level of assurance that parents need about the quality of education in schools amid significant budget cuts, the Public Accounts Committee(PAC) has concluded.
There is a risk that the schools watchdog will be perceived by parents as "simply a fig leaf for government failures on school standards" and its credibility will evaporate, the chair of the PAC said.
The MPs have told the government to re-examine the current system, introduced by then education secretary Michael Gove, which exempts schools rated "outstanding" from routine inspection.
It notes that the policy limits the extent to which parents can use Ofsted grades to compare schools.
Ofsted spent 52 per cent less in 2017-18 than it did in 1999-2000 – and the report says this has led to a narrower focus on the cost of inspection, rather than on assurance about schools' effectiveness.
Meg Hillier MP, chair of the PAC, said: "Cuts to Ofsted's budget have undermined families' ability to make informed decisions about schools."
The report highlights "clear shortcomings" in Ofsted's performance, saying it has completed fewer inspections than planned, failed to meet its targets for how often schools should be inspected, and schools have been left for longer between inspections.
A report by the National Audit Office in May revealed that more than 1,600 schools have not been inspected for at least six years - including 296 which have not faced inspection for at least a decade.
"Ofsted is therefore not providing the level of independent assurance about the quality of education that schools and parents need," the report summary says.
It also found that Ofsted incorrectly reported to Parliament that it had met the statutory target for reinspecting schools every five years.
Ofsted stated in its annual report and accounts for 2016-17 that it had met this target in 2015/16. However, it failed to meet the statutory timescale for 43 schools between 2012/13 and 2016/17.
Another finding was that Ofsted has struggled to employ enough school inspectors, meaning it has failed to complete its inspection programme. The report suggested opening up its training to leaders of schools graded as requires improvement and inadequate to boost recruitment.
Ms Hillier warned: "If the level of inspection continues to be eroded there is a risk that Ofsted will come to be perceived by parents, Parliament and taxpayers as not relevant or worse, simply a fig leaf for Government failures on school standards. Should this happen, its credibility will evaporate."
Amanda Spielman, chief inspector of Ofsted, said: "I remain confident that our inspections provide parents, schools and the government with the assurance they need about school standards and that we do so in a way that compares very favourably in terms of quality and value for money with school inspection regimes internationally."
But she added: "We have reached the limit in terms of being able to provide that level of assurance within our current funding envelope. That is why, with our ongoing framework review, we are looking at how to ensure that schools and parents get everything they need from our reports, and why many of the committee's recommendations are already long in train."
Geoff Barton, general secretary of the Association of School and College Leaders, said: "It is important that the public understands that there is no lack of scrutiny of schools and that, if anything, they are creaking under the strain of excessive scrutiny from multiple directions."
He added: "Our main concern about the accountability system is the severe consequences which flow from adverse Ofsted judgements or performance tables. It is the harshness of the system which most needs to be reviewed."
The report on school accountability comes after the Tory chair of the education select committee described a government adviser's dismissal of a rise in school exclusions as "wrongheaded".
Rob Halfon has said he was "disappointed" by criticism of the committee's recent report on school exclusions – which concluded that there was a "lack of moral accountability" among many schools.
On the report, Tom Bennett, the Department for Education's independent adviser on behaviour in schools, wrote that "it would make more sense if you held it upside down and read it backwards."
In his criticism, he added that the proportion of children permanently excluded from school was "too small an increase to panic about" – despite numbers reaching its highest point in nearly a decade.
Addressing MPs in the House of Commons on Thursday, Mr Halfon said: "This is wrongheaded. Not just because of the impact of exclusions on children and their prospects of education and employment - but also on society."
Source: Independent