"They may also experience social exclusion due to factors such as their race or socio-economic background.
"School leaders also told us that those involved were also more likely to be low attainers academically compared with their peers."
Ms Spielman also says schools are worried about damaging their reputation if they talk about the issue of knife crime openly.
"Many school and college leaders we spoke to were trying to educate children about the dangers of knife crime and the risks of grooming and exploitation by gangs.
"However, some are concerned that if they do this they will be seen as a 'problem school', and subsequently avoided by parents."
What does Ofsted recommend?
The report says:
schools have very different ways of dealing with knives and teaching children about the risks and head teachers need more guidance about what works
schools have inconsistent approaches to involving the police and there is an overall lack of clarity on when this is necessary, meaning children at some schools are more likely to be criminalised for their actions
more clarity is needed on "managed moves", when a child is moved from one school or Pru to another, and the Department for Education should collect data on these, as it does on exclusions.
What has the response been?
A spokesman for the government said: "The issues surrounding knife crime, gang culture and bad behaviour at school are complicated.
"We should not draw a simple causal link from exclusions to crime - as Ofsted themselves argue.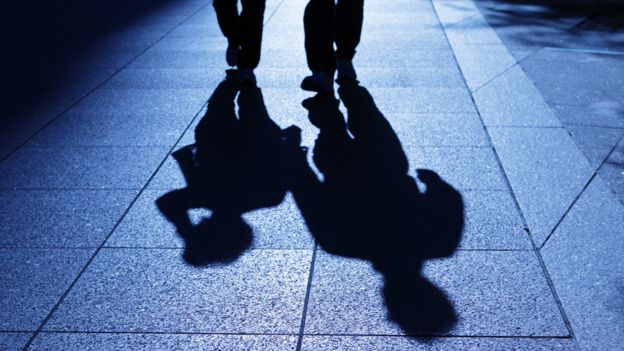 "Any form of violence in a school is completely unacceptable and we have strengthened teachers' powers so they can take action, including searching pupils, if they suspect a pupil has brought a prohibited item - such as a knife - into school.
"No head teacher ever takes the decision to exclude a pupil lightly - but it is right that a school has the ability to permanently exclude when that last resort is needed."
Shadow home secretary Diane Abbott said the report highlighted the importance of early intervention.
"The government's policy of cuts has failed vulnerable children in particular and Ofsted have now said that this could be one of the factors driving the rise in knife crime," she said.
"Labour is committed to a public health approach to knife crime, which brings together schools and other public services along with increased police numbers to tackle knife crime from every angle."
Nickie Aiken, London Councils' executive member for schools and children's services, said: "We need a complete rethink of how our Prus operate and work alongside our schools to support our young people.
"I'm concerned that secondary schools are increasingly sending difficult and damaged children to Prus.
"The whole offer needs to be changed. We should think of pupil referral units as places of respite where children go for short periods, always with the aspiration that they return to the normal school system."
Paul Whiteman, general secretary of the NAHT union, which represents school leaders, said schools were part of the picture but "certainly not the whole story".
"The apparent rise in violent crime amongst young people is the result of deep-seated problems of poverty, inequality and social alienation as well as cuts to police, local authority and school budgets," he said.
Source: BBC