Further education college finances face double whammy
Posted on: 2018-09-17 02:00:00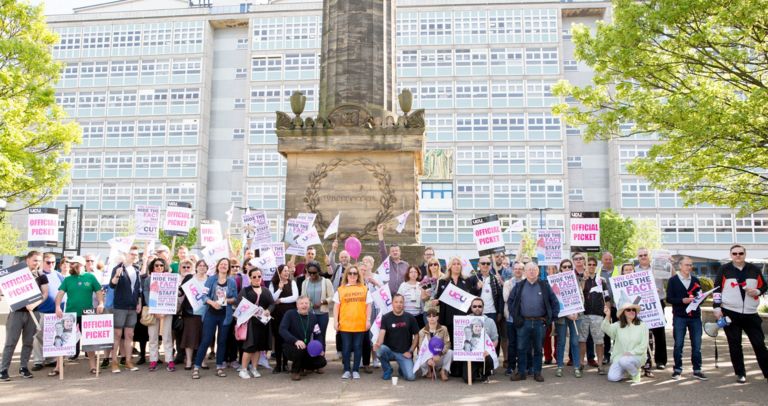 Staff at Hull College went on strike over job cuts earlier this year
The money allocated for 16 to 18-year-old college students has dropped 8% since 2010, says a report by the Institute for Fiscal Studies.
Last year £57m of emergency funding was provided to help colleges in England.
Ministers say they will protect further education until 2019-20 in cash terms.
Luke Sibieta, co-author of the report, said further education colleges had been left doubly exposed by the drop in 16-to-18 funding coinciding with a huge fall in over-19s taking courses - and a consequent reduction in income from the government.
"All parts of an FE college's business have seen cuts in funding, both 16 to 18 and adults," he said. "It's very hard to deliver a high quality of education with dwindling resources."
Funding for the same age group in sixth forms has fallen by 20% in real terms, but from a higher base.
Teaching cuts
The financial position of some colleges is so weak that the government has had to step in to keep them afloat.
Notably, Hull College Group announced significant job losses after racking up a £10m debt.
It received £21m in the last academic year in exceptional support from the government's Education and Skills Funding Agency.
The University and College Union says between 2010 and 2017 more than 23,000 posts have been lost in FE colleges in England, amounting to a third of the teaching staff overall.
UCU general secretary Sally Hunt called the situation completely unsustainable.
"If the government really wants to ensure that everyone can access the skills they need to get on in life, it must urgently invest in further education institutions and their staff," she said.
Colleges and unions are expected to launch a funding campaign this autumn.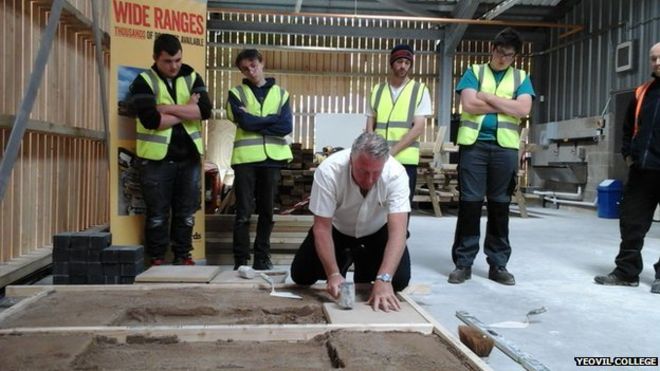 Broadcaster and builder Tommy Walsh demonstrates paving skills to Yeovil College students

Emily Chapman, a vice-president of the National Union of Students, said the government's strategy of merging colleges by region had failed to improve their finances.
"The result has been continuous course closures, cuts to student support and reductions in teaching provision," she said. "On a day-to-day basis institutions are facing severe financial difficulty."
Skills gap
The pressure on colleges could gain further political prominence through a review set up by the government to look at funding after the age of 18.
The government's main hope for the review is to help find a political solution to the university tuition-fees debate.
But in a recent speech, Philip Augar, the former banker leading the review, said the big issue was the skills gap, "mainly at the technical level".
"We hear from employers who find it difficult to fill these jobs," he said.
Mr Augar has made clear that the independent panel will also focus on giving poorer, older and part-time students a better deal.
This is likely to include a long, hard look by the panel at the funding of all further education.
The government agrees improving technical and vocational education is a priority.
Ministers are likely to talk about it more as Brexit approaches because of the concerns of a looming skills gap.
The first of the new T-level qualifications will be ready for teaching from 2020.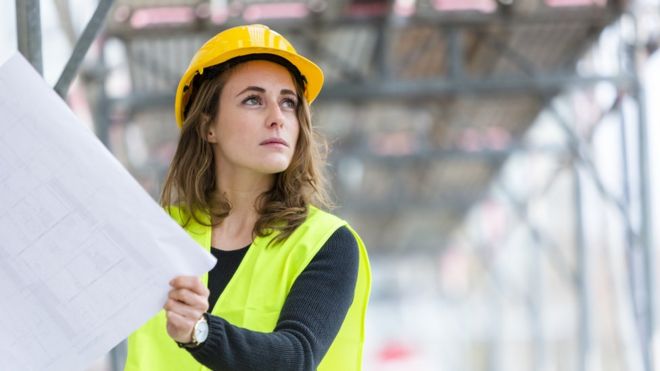 By the time they are all in place an extra £500m a year in extra funding will be available in England.
This is meant to pay for a 50% increase in hours for 16-to-19-year-olds on these technical routes, but is not explicitly intended to address funding pressures elsewhere.
The Department for Education said it was also investing in apprenticeships but recognised some colleges were operating on tight margins.
Officials are said to be "actively considering the efficiency and resilience" of further education colleges.
A spokeswoman said: "Our wide ranging review of post-18 education and funding is looking at how the system can work better for everyone, ensuring value for money for students and taxpayers."
By Branwen Jeffreys
Education Editor
Source: BBC News