Eleven teachers sent home after refusing to teach 'violent' pupils
Posted on: 2018-10-31 23:30:00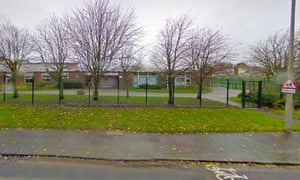 Kaimes school in Liberton, Edinburgh, is a special school for primary and secondary pupils with additional needs. Photograph: Google
A school in Edinburgh has sent 11 teachers home without pay for refusing to teach or supervise pupils they say are abusive and violent.

The council has said staff should not be allowed to decide who they teach, but a union has accused local government of failing in its duty of care.
The teachers at Kaimes school in Liberton, a special school for primary and secondary pupils with additional needs, said the eight pupils in question pose a risk to health, safety and welfare.
The NASUWT union, of which the 11 teachers are members, balloted for industrial action on refusing to teach or supervise certain pupils earlier this year.
The violent abuse against the teachers reportedly includes having chairs and signs thrown at them. It is understood that police were called to some incidents.
Union representatives will meet with the Scottish education secretary, John Swinney, to discuss the disagreement after talks between the council and the NASUWT broke down.
Chris Keates, NASUWT's general secretary, said: "The teachers, and indeed other pupils at the school have, month after month, faced violent physical assaults, a constant stream of verbal abuse and threats and malicious allegations. Equipment has been smashed and classrooms trashed.
"Rather than supporting the teachers to deal with these pupils, Edinburgh city council instead has embarked on a campaign of aggressive and punitive actions towards the teachers, simply because they have dared to stand up for what is right.
"The council has sought to bully and intimidate the teachers in a meeting, has stopped all their salary and, despite the fact they are turning up to work each day willing and ready, not only to take their timetabled classes and teach the overwhelming majority of the pupils, but also to provide appropriate work for the eight pupils, they have been refused entry to their classrooms and told to leave the school premises.
"Instead of allowing them to carry on their teaching and other duties, the council is apparently bringing in senior non-teaching staff, supply teachers and other staff from across the authority.
"It quite frankly beggars belief that a council prefers to disrupt not only the education of the majority of pupils at Kaimes, but also potentially pupils at other schools, rather than dealing with the pupils who are at the centre of the teachers' concerns."
She added: "Teachers are entitled to a safe working environment and pupils are entitled to learn in safety, free from violence and disruption.
"This is one of the most disturbing cases I have ever experienced of an employer failing in its duty of care, not only for staff, but also for the pupils at the school."
A spokesman for Edinburgh council told the BBC: "An improvement action plan for Kaimes school has been developed in consultation with staff and subject to external expert scrutiny. This is in the very early stages of being implemented and we would urge everyone to work with us as we take this plan forward. The council has been trying to engage with NASUWT at all levels to discuss any concerns they have and we are disappointed that they have failed to respond positively to date and decided on this course of action.
"We cannot have a situation where staff decide who they are and who they are not willing to teach as this would be contrary to their terms of employment."
The council said it remained committed to working with staff to improve attainment and deliver a positive working environment at the school.
Patrick Greenfield
Source: The Guardian