Educating Greater Manchester school Harrop Fold in special measures
Posted on: 2018-11-26 12:00:00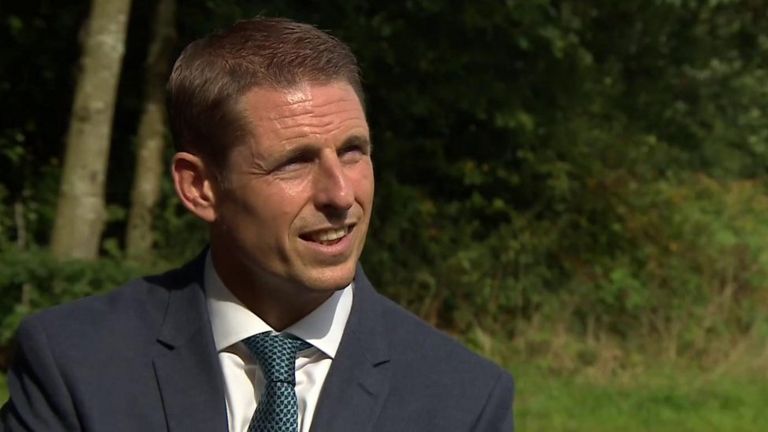 Head teacher Drew Povey resigned amid concerns over record keeping at Harrop Fold high school
Ofsted has rated Harrop Fold School, Salford as inadequate in all areas.
It highlighted inappropriate exclusions and deliberate misrecording of attendance in its inspection.
Head teacher Drew Povey quit in September after being suspended amid concerns over record-keeping. Ofsted praised the current interim leadership.
Inspectors said the school had been failing pupils as a results of "significant and wide-ranging weaknesses" that had developed over time requiring urgent improvement.
Pupils' records deleted
The report also highlighted that pupils' safeguarding had been compromised by inappropriate and informal exclusion of pupils and by the deliberate misrecording of attendance at the school.
For example, inspectors said in recent years some Year 11 pupils had been deleted from the school roll shortly before the date of the Department for Education's (DfE) annual census of schools in January, only to be readmitted at a later date.
Ofsted said this type of action meant the examination results of pupils taken off roll temporarily would not appear in school performance tables.
The DfE would now identify an experienced academy sponsor to support the school in the next couple of months.
The school sent a letter to parents that stated: "You will see that the inspectors have highlighted deliberate and unsafe practices in the report.
"The report highlights many issues that have developed over time.
"I can reassure you that, since the start of term, the senior team have ensured that such practices no longer take place.
'Personal vendetta'
The letter, signed by interim head teacher Damian Owen and the chair of governors councillor Kate Lewis, stated that Harrop Fold was determined to "improve the school rapidly" and had already started to address the school's problems.
Deputy city mayor councillor John Merry said the report made for disturbing reading but praised the interim team who he said wanted to do "their very best for pupils".
Mr Povey was suspended in July and resigned in September after claiming his suspension felt like a "personal vendetta" which Salford City Council has denied.
He said he understood his suspension related to administrative errors involving a "very small number of pupils" about how attendance, exclusions and home schooling. were recorded and said he took full responsibility for the mistakes but did not believe they "constitute grounds for me to be pursued in the way that I have been".
The TV documentary Educating Greater Manchester follows the lives of teachers and pupils at Harrop Fold School and is part of an award-winning series for Channel 4.
Source: BBC News