Britain drops down university global rankings for employability over decade, new report finds
Posted on: 2018-11-15 09:00:00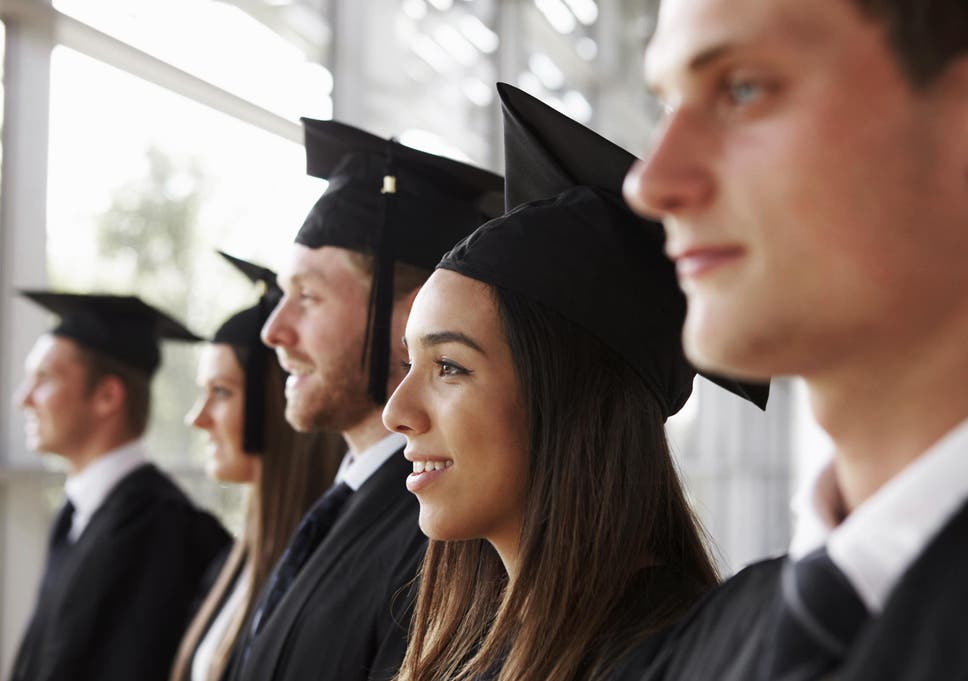 Happy graduates in mortars and gowns, head and shoulders ( Rex Features )
British universities are struggling to keep pace with global institutions in preparing students for the modern workplace, a new report on world rankings suggests.
The UK has experienced a sharp drop in performance for graduate employability at its universities over this decade following intensified global competition, the analysis finds.
The Global University Employability Ranking, published by Times Higher Education (THE), lists the top 150 institutions for employability based on a survey of 7,000 major employers around the world.
The UK has 10 universities in the annual ranking this year, compared to 15 institutions in 2011 - when it was the second most represented nation in the graduate employability table.
Since 2011, the country's overall performance has declined more than any other European nation. Meanwhile, Germany has more than doubled its number of institutions in the top 150.
Experts say the international outlook of Asian universities- and the increased use of the English language in universities in other countries - are key factors for the UK's decline.
Firms increasingly cite East Asian institutions as top producers of workplace-ready graduates. South Korea has leapt from one university in the top 150 in 2011 to six this year, the report says.
Simon Baker, data editor at THE, said: "The new data analysis reveals a substantial global shift in graduate employability this decade. We see a dramatically improved performance within East Asia and parts of Europe.
"By-and-large, the highest risers are those equipping students with softer skills increasingly favoured among recruiters, such as teamwork –combined with the strongest possible industry experience."
He added: "In contrast, we can also track the extent of the decline since 2011 among traditionally dominant countries like the US and UK.
"The increasingly international outlook of Asian universities, as well as the use of English becoming more widespread – removing a natural competitive advantage of the UK and US – have been two key factors behind this."
Alistair Jarvis, chief executive of Universities UK, said: "As the recent CBI/Pearson report shows, the demand for UK graduates by UK employers is still strong, and continues to grow."
But he added: "It is clear that to maintain our world leading position we must start matching our competitors' increased investment in higher education.
"Rumours of a cut in tuition fees, together with the impact of Brexit on research funding, and uncertainty over the status of international staff and students, risk putting the global reputation of our universities at risk."
| | | |
| --- | --- | --- |
| Country/region | Number of universities included in 2018 ranking | Number of universities included in 2011 ranking |
| USA | 34 | 55 |
| Germany | 13 | 6 |
| France | 10 | 12 |
| UK | 10 | 15 |
| China | 7 | 4 |
| Switzerland | 7 | 6 |
| Canada | 6 | 7 |
| Netherlands | 6 | 4 |
| South Korea | 6 | 1 |
| Australia | 5 | 5 |
Eleanor Busby, Education Correspondent
Source: Independent