A-level pass grades hit eight-year low after major exam reforms
Posted on: 2018-08-16 08:15:00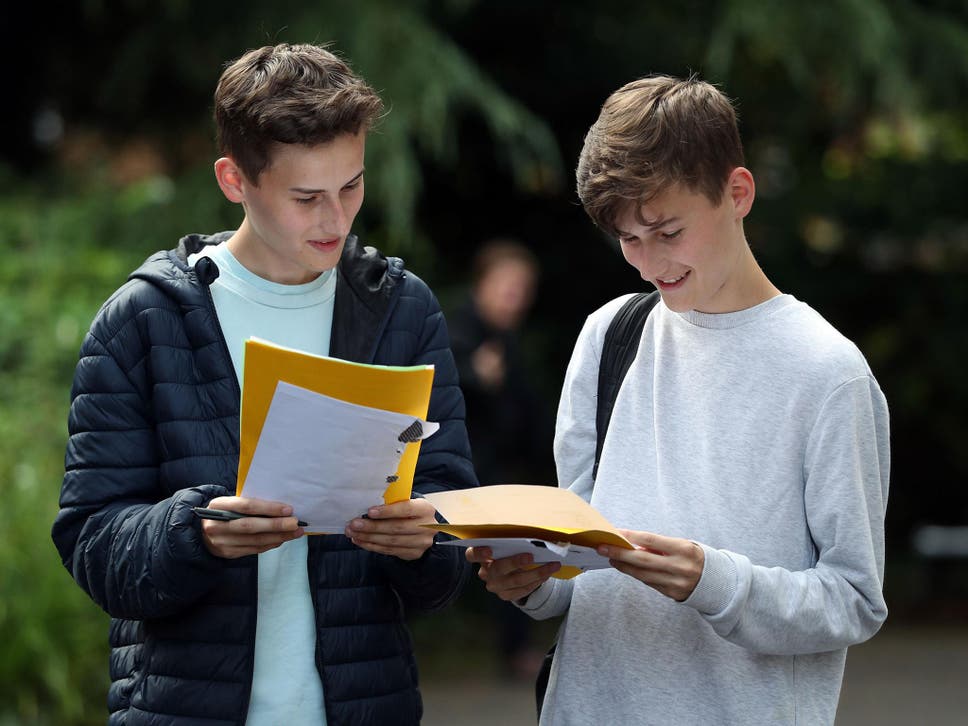 Twin Students James (left) and Toby Houston collect their A-level results at Peter Symonds college in Winchester, Hampshire
The number of students gaining pass grades at A-level has dropped to its lowest point in eight years amid major exam reforms.
This is the second year that students in England have received grades in rigorous reformed A-levels - which have moved away from coursework in favour of final exams after two years.
The overall A* to E pass rate in the UK fell to 97.6 per cent, compared to 97.9 per cent last year, according to figures published by the Joint Council for Qualifications (JCQ).
The proportion of students in the UK who have secured the top grade of A* this year has also dropped - from 8.3 per cent to 8 per cent this year.
However, the number of students scoring an A* or A this summer has increased to 26.4 per cent, which is up by 0.1 percentage points on last year.
Michael Turner, director general of the JCQ, said: "The overall picture shown by today's results is one of national stability during a period of significant reform.
"Students, and teachers, should be congratulated. They can be confident in their grades, knowing they have achieved in a world-class system that is robust, challenging and fair."
Fewer students have been accepted on to UK degree courses this year, initial figures show.
Ucas data shows that 411,860 have taken up places so far, down one per cent on the same point last year.
Damian Hinds, education secretary, said that the redesign of A-levels would make them "more appropriate, better (at) preparing young people for moving on to the next stage", including university.
He told Today: "Having exams at the end of the two years means that it is possible to consider the subject as a whole, to bring in all the different parts of it, to synthesise the different aspects of the subject in a way that is a little closer to undergraduate study."
Source: Independent